The Arthur outdoor pool is now closed for the season, see you in the Summer of 2024! 
Register for a Program
Check out our various recreation programs and activities. Registration opens June 1st at Noon (for June lessons) and June 5th at 9am (for July - August Lessons)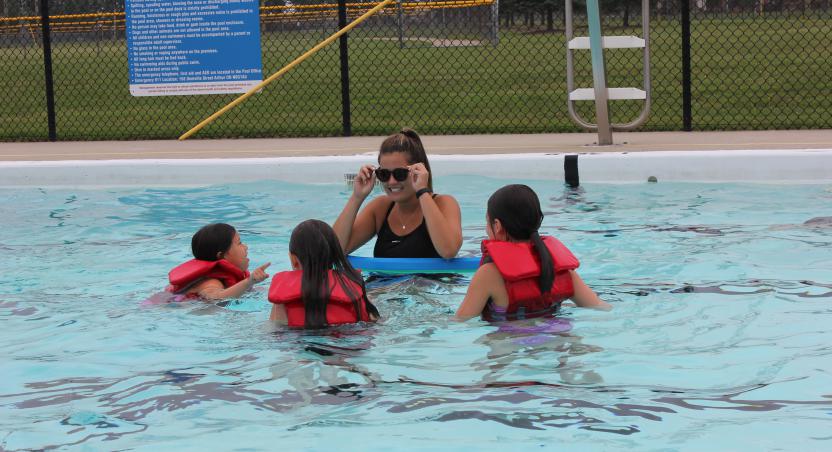 Swimming Lessons
The Township of Wellington North offers traditional classes, semi-private and private swimming lessons.
Traditional classes will run over a two week time frame, Monday to Friday, for a total of 10 classes. Semi-Private and Private classes will be available in blocks of five, running Monday to Friday.
For the 2023 season, we will begin lessons on June 5th (Sessions 1 & 2). Registration for June lessons opens on June 1st at NOON.  
Public Swimming
The Township of Wellington North offers a variety of programing opportunities, open June 19 - August 26, 2023.
Rent the Pool
If you are interested in renting the pool for a birthday party, family gathering, or other event, please email centralbookings@wellington-north.com. The Pool can be rented on Saturdays from 4:00 - 5:00pm. 
Splash Pads
The Township of Wellington North is proud to have two wonderful splash pads and would like to thank the Arthur Optimist Club and Mount Forest Lions Club for their leadership and significant contributions in bringing these recreation amenities to our community. Our splash pads foster physical development, provide sensory stimulation, encourage the development of gross motor movement, and are accessible to all ages and abilities. They are a great place to spend a hot summer morning!
Mount Forest Outdoor Pool
Image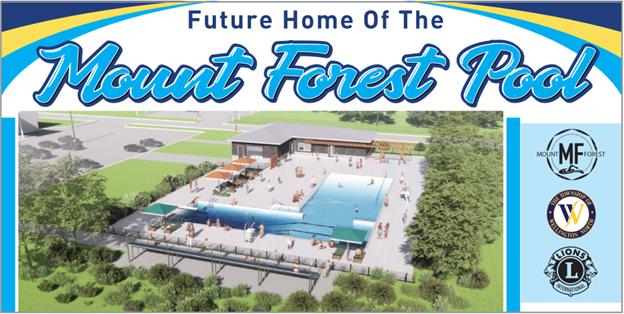 For more information on the construction of a new outdoor pool in Mount Forest, please visit the Mount Forest Pool.